Organizing Your Home: A Room-By-Room Guide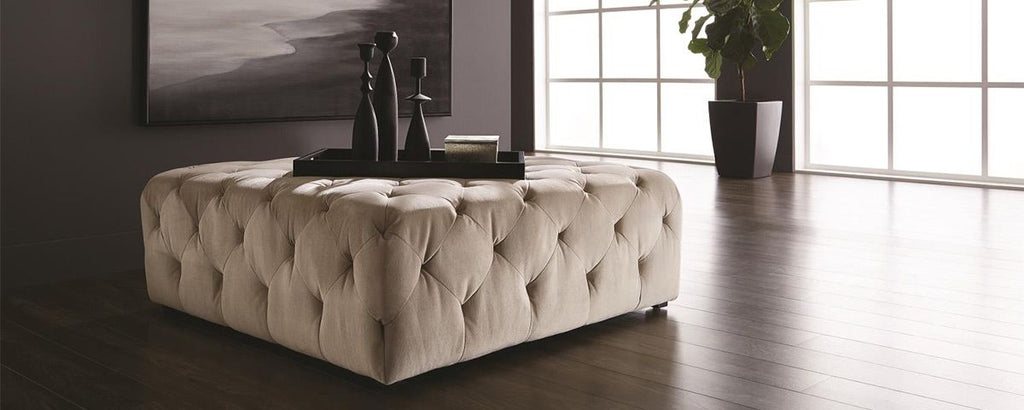 If you often find yourself wondering, how do I organize my home?  The best way to tackle a home-wide declutter and organization project is in stages—to focus on one room, one space, or even one zone within a room (such as your kitchen cabinets), and completing the job fully before moving on to the next space. While this may initially seem daunting, it's important to remember that it's never too late to start making a conscientious effort to declutter and organize your home. 
The following will break down room-by-room requirements to make this job easier, and potentially more enjoyable and cathartic. 
The Entryway / Mudroom / Foyer
Regardless of the number of entryways, mudrooms or foyers your home has, odds are that one—if not all—is the first point of entry for you, your family and guests into your home. Thus, it's integral to keep these spaces tidy, clean and organized. No matter how big or small these spaces are, the easiest way to make the most of them and ensuring optimal functionality is to declutter often. If you have a desk, console table or side tables, go through them drawer-by-drawer to re-organize or get rid of any unnecessary items. Ensure the tops of these storage units are also clutter-free and accessible for your daily needs. Finally, if you have a hall, mudroom or foyer closet, take some time to clear it out as well. 
The Living Room / Family Room / Den
Whether your home possesses all three of these rooms or just one, they are perhaps some of the most difficult to keep clean and tidy. Even if you have an abundance of storage, these are communal spaces that your family likely uses on a daily basis. As such, there are two important tips to keep in mind when organizing these spaces:
Decide upon permanent storage spaces for regularly used items, and try to maintain this. This can include storage for remote controls, magazines and books.

Declutter this space regularly.
Similar to decluttering your mudroom or foyer, now is the perfect time to decide whether you will keep, donate or toss any items you clear out of your living room console or side tables. Put any stray books, magazines and remotes away, action any mail, fold blankets and store away pillows. Both a storage bench or sectional sofa with built-in storage are great options for this. Once you've done this, move onto your electronics. Remove anything not currently connected to your home theatre or sound system, and assess whether or not you can store it elsewhere or if it's time to get rid of it, or donate it. This same principle also applies to items of décor and toys if you have young children. 
If you're short on space, consider investing in living room furniture designed for smaller spaces that optimizes both seating and storage. Finally, consider installing ceiling or wall shelves throughout your space to store items that you don't necessarily use on a daily basis, such as books and picture frames. 
The Kitchen
Akin to your living room, the kitchen is likely another main hub of your home that can be tricky to keep organized, simply because of all the activities that take place within its walls. You can choose to declutter your kitchen in a number of different ways. For example, you may choose to dedicate decluttering sessions to specific categories, such as cutting boards, glassware, and utensils, amongst others. Or, you can choose to declutter by zone, such as cooking zone, preparation zone, eating zone, etc. Regardless of the method, the first step in organizing is to empty each space, assess each item, and place it in its respective place, or make the decision to re-home or donate. Secondly, concentrate on your counter-tops. Move as many items off of your counter-tops and into storage a part from those items you and your family use on a daily basis. 
A few other general kitchen organization tips to keep in mind include: install a magazine rack inside your cabinets to easily store the lids of your pots and pans. Use tension rods within your cabinets to create dividers. And paint the inside of one, or two, of your pantry doors with chalkboard paint to keep a running shopping list. 
The Bathroom
Between towels, linens, makeup products, hair products and toiletries, there's a lot going on in your bathroom that needs to be kept organized. The medicine cabinet is usually a good place to start. Remove any old products or medications you no longer use, and put back all that you intend to keep, placing your most used items at eye-level. Next, move onto your cabinet or vanity drawers and cabinets. Similar to decluttering your medicine cabinet, remove everything and assess what you'll keep and what you'll re-home, donate or toss. Luckily, open shelving is increasingly being integrated into bathrooms and bathroom furniture, providing both style and functionality. You may also consider upgrading your bathroom's furniture by opting for a new sink cabinet, or vanity with extra storage space. A chest of drawers or even a bookshelf can also work well in a bathroom for storing everyday items.
The Bedroom
Undoubtedly, you'll want your bedroom to be a clean, clutter-free, serene space where you can relax. Before you begin any decluttering, the first step to instantly make your bedroom look and feel better is to make your bed, if you haven't already. From there, move onto your nightstands and remove anything that doesn't belong. From pens, and mail, to finished books, a lot can accumulate on a nightstand that should be removed. Do the same with the tops of your dresses, vanity, chests or bureaus, paying special attention to clothes or linens that have been strewn about. Go through each drawer and decide which items you'll want to keep, re-home or donate, and fold or hang everything you decide to keep. This same idea applies to a desk or even seating area you may have in your bedroom.
Make use of your vertical wall space by adding shelves, and invest in under-bed storage. If you're currently in the market for a new bed, consider a frame that includes built-in storage. Otherwise, you can opt for sealed bins to place under your bed or a storage trunk to sit at the foot of your bed. If you're in the market for new bedroom furniture, opt for nightstands and bureaus with lots of drawers and storage space. Also consider investing in a jewelry box or jewelry armoire to keep your baubles organized. In a spare bedroom that doubles as your office space or fitness room, a sleep chest or murphy bed with sliding doors and storage could be the perfect solution for a functional, multi-purpose space.
The Closets
While closets are not necessarily a room of their own, except perhaps walk-in closets, they can easily become some of the most cluttered spaces. The easiest way to begin decluttering your closets is to sort through them by clothing or item type. For example, if you're clearing out your bedroom closet used for storing clothes, start with shoes, followed by dresses, and then denim. This will prevent the task from feeling overwhelming, especially if you have a lot of clothes! Once you've sorted through each type of clothing, split it up into four piles:
Items that need to be put away. This can include items that may have previously been misplaced, such as a pair of socks that were in your closet that actually belong in your

dresser or chest

.

Items that need to be put into the laundry. Take any items that need laundering into your laundry room or hamper, or store them in your hall closet if they need to be brought to the dry cleaner.

Items that need to be repaired. This can include favourite pieces that may require some TLC that you'd like to keep, and simply need to bring to your tailor.

Items that need to be donated. If you have any items that you simply don't wear anymore, or have outgrown, ensure you donate or re-sell them to a local charity or consignment shop. 
A few general closet organization tips to keep in mind include: colour-coding your clothes and grouping similar coloured items together. Ensure you keep your most used or most worn items at eye-level. Finally, if you're looking for more functional furniture or to refresh your closet space, consider investing in a new set of drawers or an armoire to place within your closet alongside a vanity if space allows to create separate zones within your closet and dressing space. 
Organizing your entire home or condo doesn't have to be a dreaded task. With the various organization tips and tricks outlined here, and even some of your own ingenuity, you'll have your space looking like it came from the pages of a magazine, or your favourite Pinterest board, in no time!